Custom Software as a Service (SaaS) Development
Falkon Technologies has a rich history of designing, building, launching, and scaling enterprise-grade Software as a Service (or SaaS) platforms across multiple industries, streamlining business processes to give our client partners a competitive edge.
SaaS platforms are a way of delivering applications over the Internet—as a service. Instead of installing and maintaining software, you simply access it via the Internet, freeing yourself from complex hardware management and updates.
---
Why SaaS?
Better Access
SaaS platforms can be accessed from anywhere with an internet-enabled device and connection.
More Customization
You can build in only what you need, or everything you want. Upgrades are easier and faster with a SaaS product.
Lower Costs
Because SaaS products are so custom, this lowers setup and infrastructure costs. SaaS also helps avoid costs such as maintenance, patching, and configuration control.
High Scalability
Easily adapt the requirements to however many people need to use the system. The functionality and volume of data are able to grow at the same pace of your business.
Improved Security
All users benefit from a higher level of security due to the shared nature of a SaaS platform.
---
Where to Start?
Choose a Technology Partner
The right technology partner can assess your needs and present a technical solution inclusive of frontend, backend, database, hosting, and scalability solutions.
Market Research
You and your technology partner should gather information about your target audience or customers, competitors, unique features, and overall business model. These should all be assessed to ensure your SaaS product is desirable and valuable to your specific audience's needs.
Define Requirements
Go through each feature and define the details, such as: What is a differentiator in the industry? What are the minimum required features to usable and valuable to your audience?
---
What Does it Look Like?
SaaS products can come in any shape or size. This example involves a web-based portal with accompanying mobile app for LoadRight LLC, a transportation logistics company. This product helps truckload shippers more easily organize, plan, route, tender, and track their customer orders and loads to keep their customers in the know. The LoadRight application puts everything they need for each of these tasks in one place, giving end-to-end visibility, predictive insight, and ease of access to everyone involved.

Falkon worked directly with truckload shippers to ensure the software was suitable to their needs. We made sure to format all the information in a way that would be conducive to the way a carrier driver or forklift driver works - on a phone or tablet - and ensured all information they input was automatically saved as they type, saving time.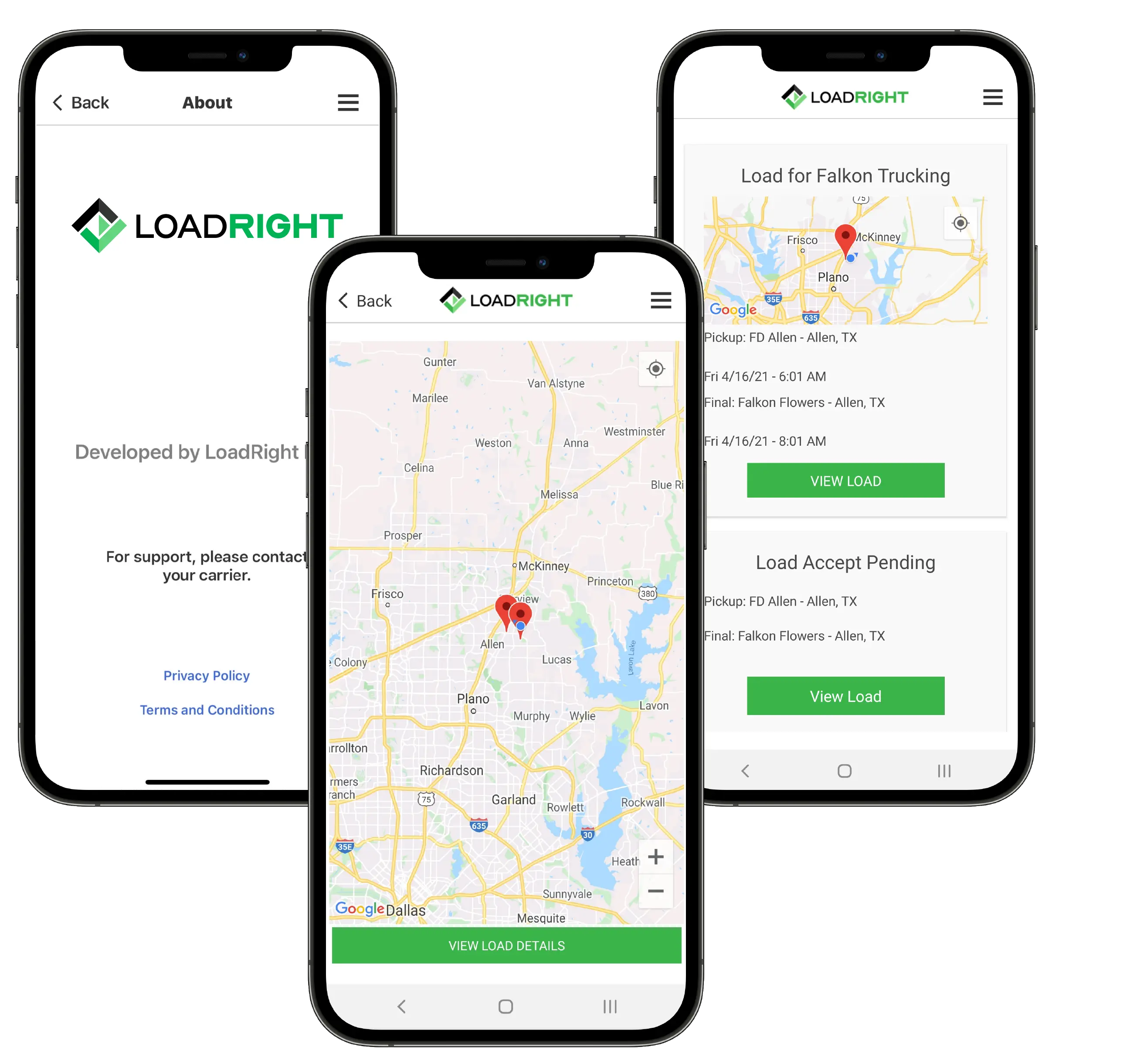 Falkon eliminated the information silos by providing a single platform that would share information with as many people as desired. We included GPS tracking, traced to the vehicle, so customers have real-time visibility into their loads.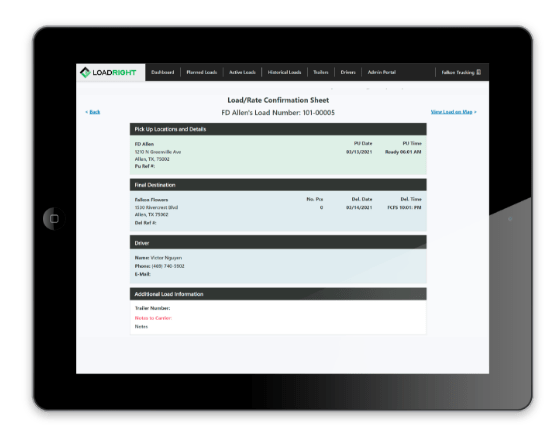 Drivers have their own mobile app within the LoadRight platform which allows the driver to digitally manage and provide end-to-end workflow visibility to the load in real-time, as well as send automated alert notifications on their status, eliminating the need for driver check calls. With eye-catching colors for load status, it is easy to see immediately what is in transit, delivered, or delayed – improving overall communication and visibility.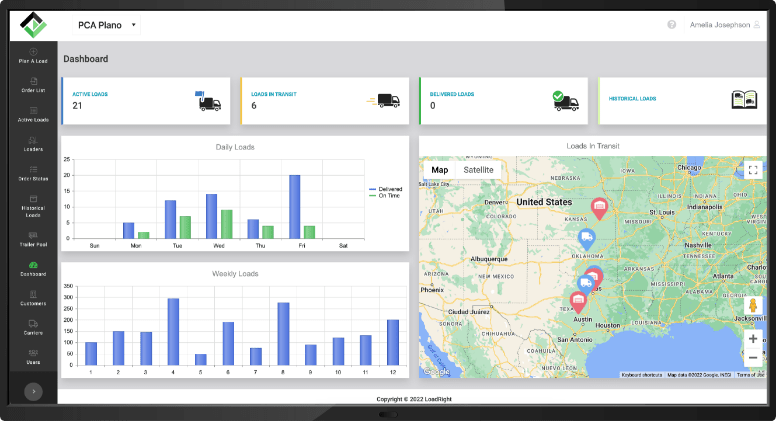 The Outcome: Customers using LoadRight have seen significant improvements in increasing their customer order fulfillment, time savings, reduced labor costs, highly improved visibility and on-time deliveries, and ultimately a better customer experience with each load delivered. The software has transformed simple order data into new levels of predictable and sustainable performance and profitability for the shippers, and total transparency to the whole sales channel.
---
Why Falkon?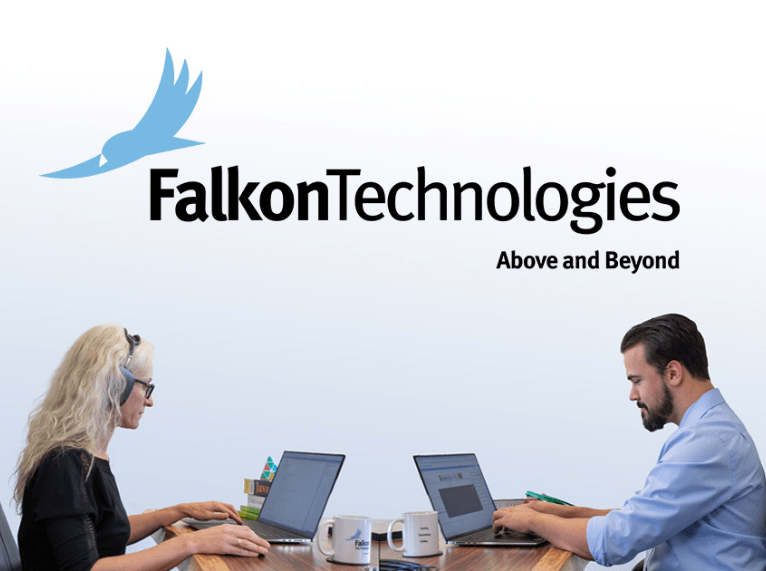 At Falkon, we're able to re-engineer existing on-premise solutions into an SaaS environment or migrate to a different technology without data loss or performance drop. By leveraging our extensive API implementation capabilities, we're able to integrate with other platforms or technologies as needed to support your business. Our secure, highly functional, and beautifully designed SaaS solutions are supported by reliable cloud infrastructures.
Post-development, our talented team inclusive of UI/UX Designers, Front and Backend Developers, Project Managers, and Managed IT Services personnel will remain in your corner as your technology partner to support the ongoing maintenance and continual evolution of your platform as it grows with your business.
---
Ready to Get Started?
Contact us for a free consultation.
We'll get back to you within 48 business hours.